Retail Human
Resources Conference
April 20, 2023
The International Centre
Immerse yourself in a full day of inspirational speakers and talent leaders who will share the inside track on how they're putting talent first at their organizations.
2023 Retail Human Resources Conference Speakers
Tanja Fratangeli is Head of People & Culture for IKEA Canada, leading all aspects of IKEA People and Culture practices, policies, processes, linked to all co-workers in the country. IKEA is known for hiring on values, which builds on being inclusive, open and honest culture; Tanja embodies this in her day-to-day role. Tanja brings a wealth of knowledge from her 25 years in the Human Resource industry, where she has led significant change management, organizational and compensation initiatives. She is well known for her curious, collaborative and pragmatic leadership approach, with a passion for home furnishing.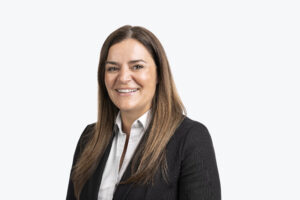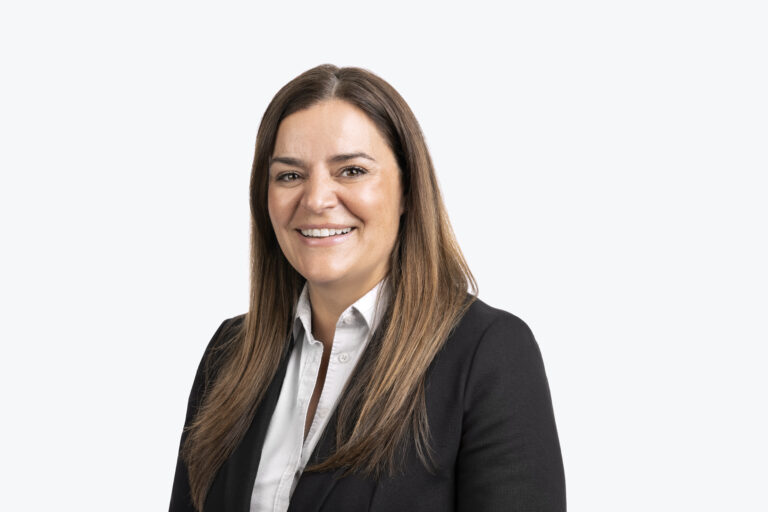 Specialized Consultant – Healthy Workplaces
Workplace Safety & Prevention Services (WSPS)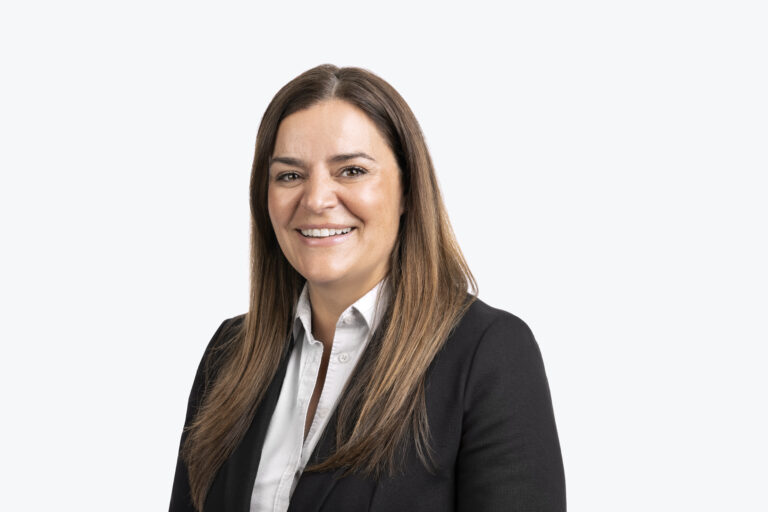 Specialized Consultant – Healthy Workplaces
With a sharp focus on health and well-being, Kristy assists leaders in developing purpose-driven, employee focused workplace cultures that support and respect workers as individuals. In her role as Specialized Consultant – Healthy Workplaces, she understands that, to thrive, workers need to be supported by an integrated approach that includes physical, mental and social wellbeing.
"Often employers don't understand their role in keeping workers both physically and psychologically healthy and safe. By helping employers leverage their existing health and safety programs to include psychological hazards and reduce the risk of mental harm to workers, my role at WSPS allows me the opportunity to educate and get people excited about mental health in the workplace."
Kristy is a Canadian Registered Safety Professional (CRSP), and a Certified Psychological Health and Safety Advisor (CMHA). She continues to advance her education, pursuing a Degree in Psychology through Athabasca University. Harnessing the knowledge and experience gained in the field, she developed the Workplace Violence and Harassment Prevention: Situational Awareness and De-escalation Course for WSPS. Seeing the positive impact of her work on employee well-being is what keeps her motivated and inspired.
"The field of psychological health and safety is new and there are always exciting developments. Many employers are just starting their psychological health and safety journey and I get to help support them in making changes that impact workers in big ways. It's rewarding to see how our work together is having such lasting and meaningful change."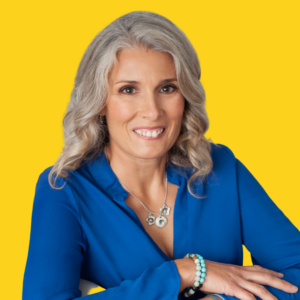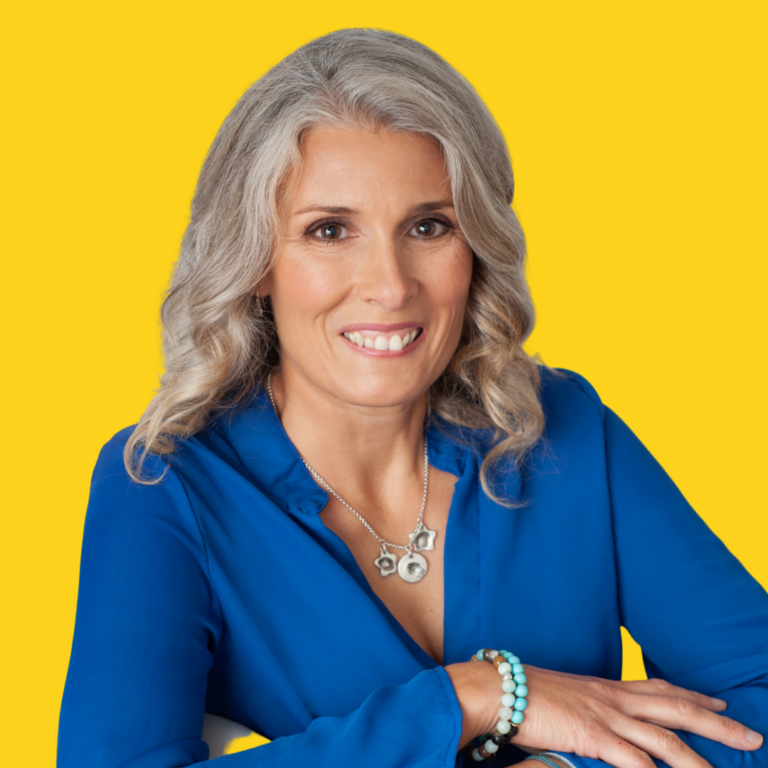 Bee Happy HR & Marketing Co.
Sara Bibb is a certified HR Leader and our Director at Bee Happy HR Co. She is a professional and certified Human Resources Professional. You will think she is part of your team because she takes pride in serving her clients and getting the best solution to the HR issues they are experiencing in their business.
She excels in her superior communication skills and relationship-building skills with everyone she works with. She completed her post-graduate program in HR Management at Seneca College and obtained her Certified Human Resources Leader (CHRL) designation in 2009.
Sara discovered that smaller companies have the same HR issues as larger ones, but without the professional HR resources to handle them. What else was there to do?
With her 16+ years in HR, she started her own HR Consulting firm and became the HR Department for small business. Sara is also the HR Mentor for Women in Biz Network.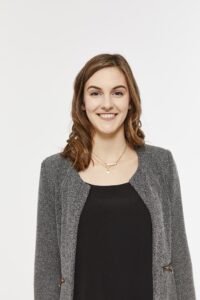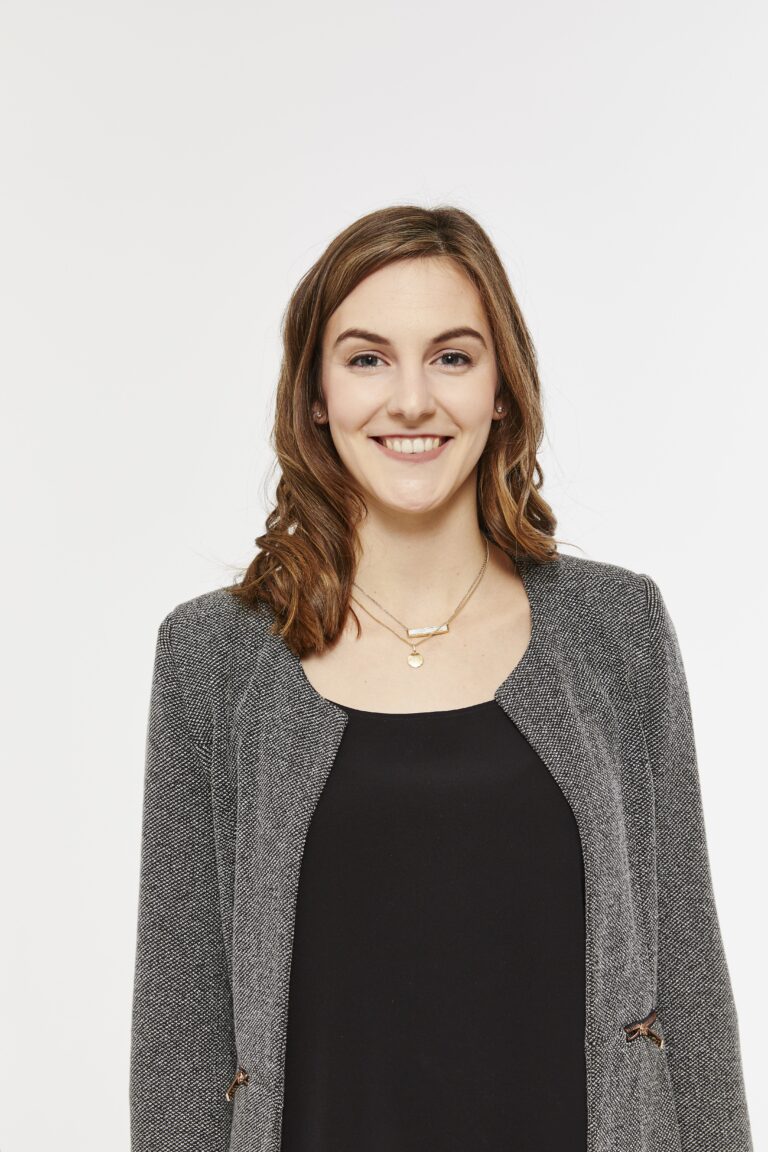 Manager of Culture & Engagement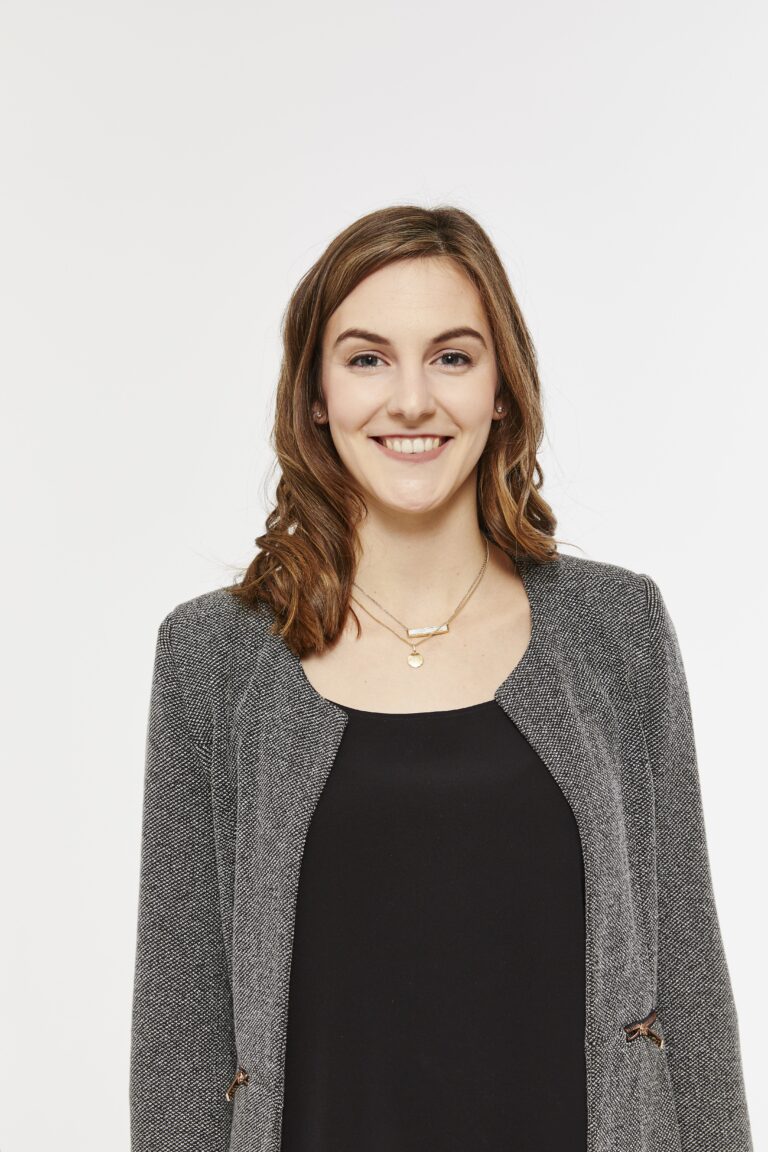 Manager of Culture & Engagement
Marie-Laurence Godon is an experienced HR professional with a deep interest in helping organizations and their people thrive. Since joining Ardene in 2016, Marie-Laurence has delivered high-impact projects in the areas of learning and development, wellness, and employee engagement. With an analytical yet creative approach, she has been a key architect of Ardene's award-winning Mindfulness Program, which was recognized with an Excellence in Retailing Award from the RCC in 2021. As the voice of Mindfulness at Ardene, Marie-Laurence inspires others to find calm and positivity in their day so they can bring their best selves forward. Marie-Laurence is a certified PROSCI Change Practitioner and brings a client-focused approach to her work. In her current role as Manager of Culture & Engagement, Marie-Laurence develops and executes Ardene's culture and engagement strategies to ensure a great employee experience for all team members.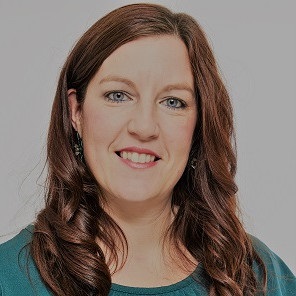 Head of Talent and Culture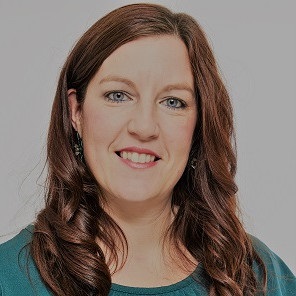 Head of Talent and Culture
Martine Lamoureux is a Talent and Culture executive with an extensive background in Human Resources and over 15 years of experience in the industry. Martine has driven performance management and employee engagement for retailers such as H&M and Ardene and is recognized for her dedication to developing talent that supports business needs. Her passion for people and focus on employee experience have been integral to her success and that of her team.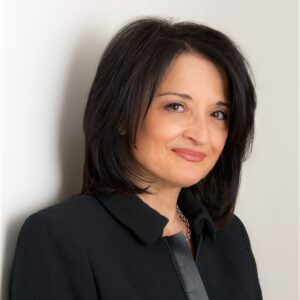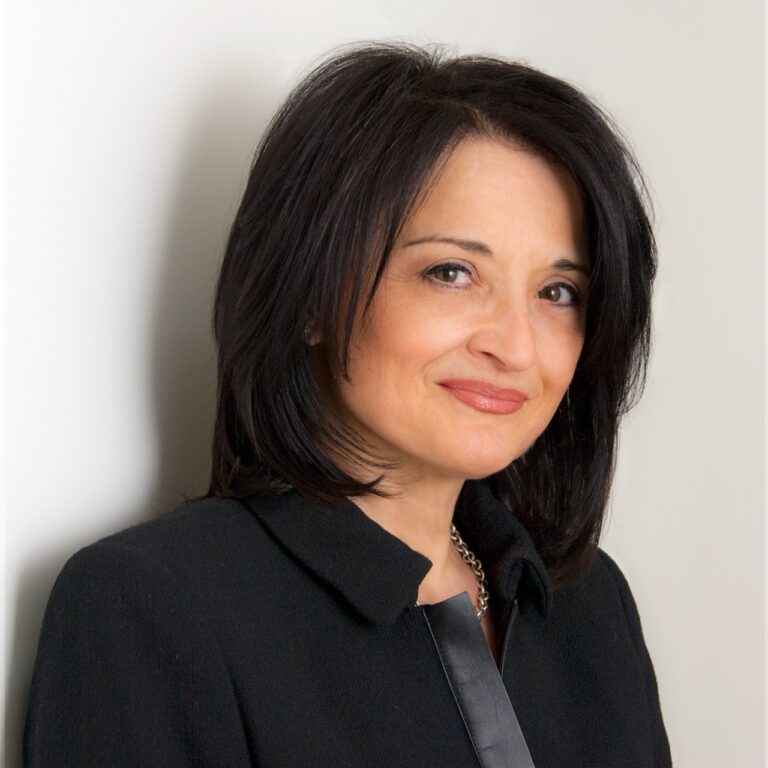 Chief Leadership and Mindfulness Officer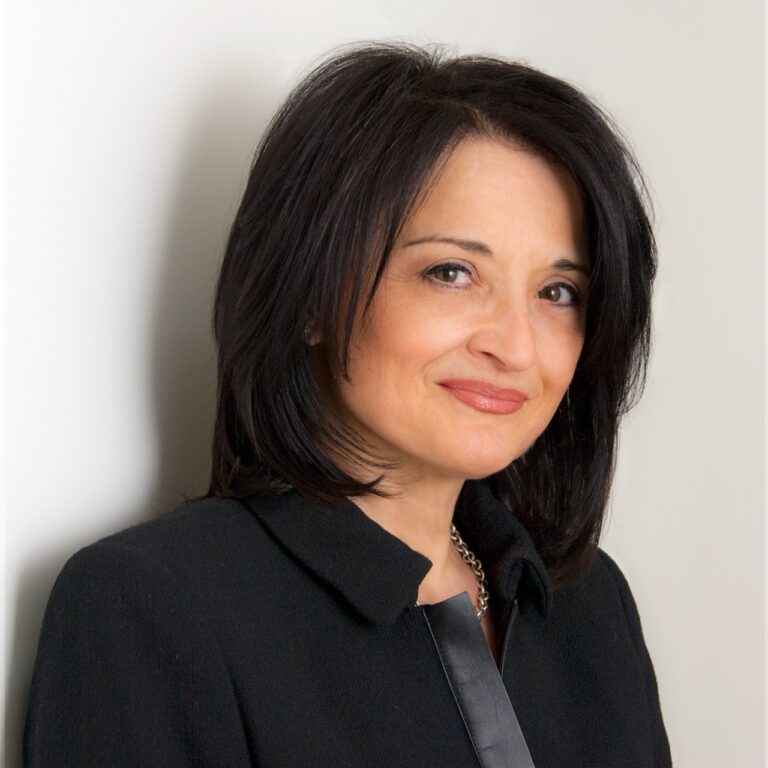 Chief Leadership and Mindfulness Officer
Fil D'Urbano is a senior Human Resources Executive and trusted Advisor with a track record of building winning strategies in culture shaping and change management for top-tier organizations. As a critical business leader with extensive experience across several industries, Fil has set the agenda and led strategic planning for executive & organizational development, employee engagement, and corporate governance. Known for fostering long-lasting partnerships and focusing on transparency and integrity, Fil understands how to shape world-class teams for today's business landscape.
Fil began her career in telecom and aerospace with CAE, Bombardier, Pratt & Whitney, and Marconi Communications before shifting her focus to the world of retail (Groupe Dynamite, Limited Brands). Fil is currently Chief Leadership and Mindfulness Officer at international fashion retailer Ardene. In addition, she is a Registered Corporate Coach (WABC) and is certified in Mental Health leadership in the workplace (Queens University, Morneau Shepell).
As a passionate advocate for conscious leadership and mindfulness, Fil is breathing new life into the way organizations think about leadership. Through mental health awareness and training programs, keynote speakers, mindfulness programs that span the entire employee lifecycle, and conscious leadership practices, Fil is helping businesses recognize the positive impacts of leading with authenticity and compassion at both the individual and organizational level.
As part of her commitment to community and social responsibility, Fil currently sits on the Board of the Ardene Foundation, the Executive Advisory Board for Nurau, a mental health advocacy group, and the John Molson School of Business Undergrad Case Competition (JMUCC). In addition, she has previously served as a Board Member for the Economic Development Board of Ville Saint-Laurent and Weizmann Canada (Montreal Chapter).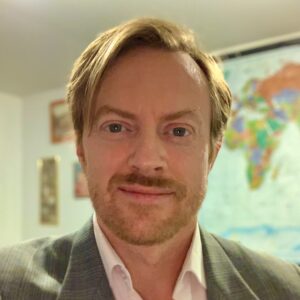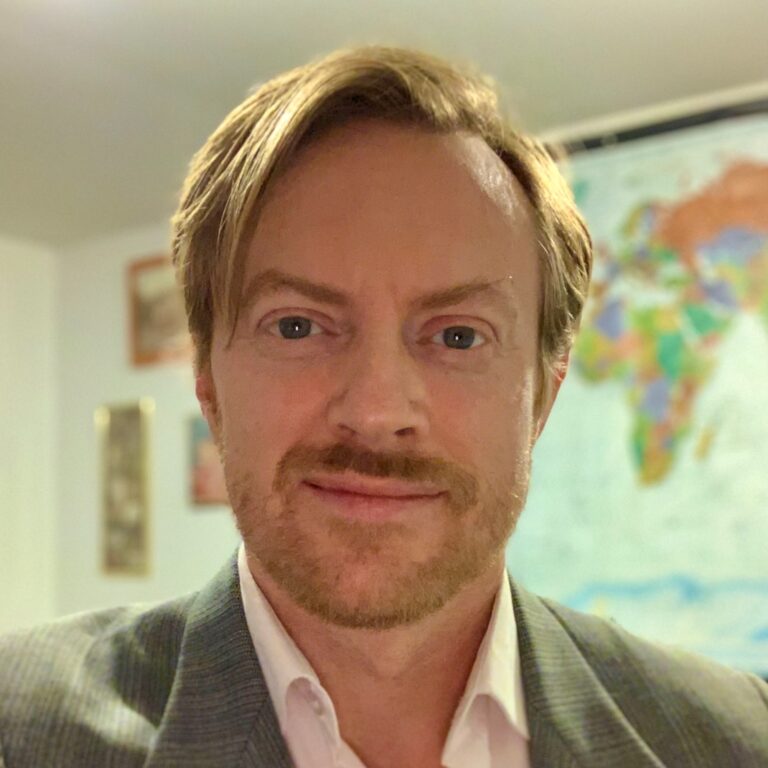 Manager, Learning and Knowledge Solutions
Canadian Centre for Diversity and Inclusion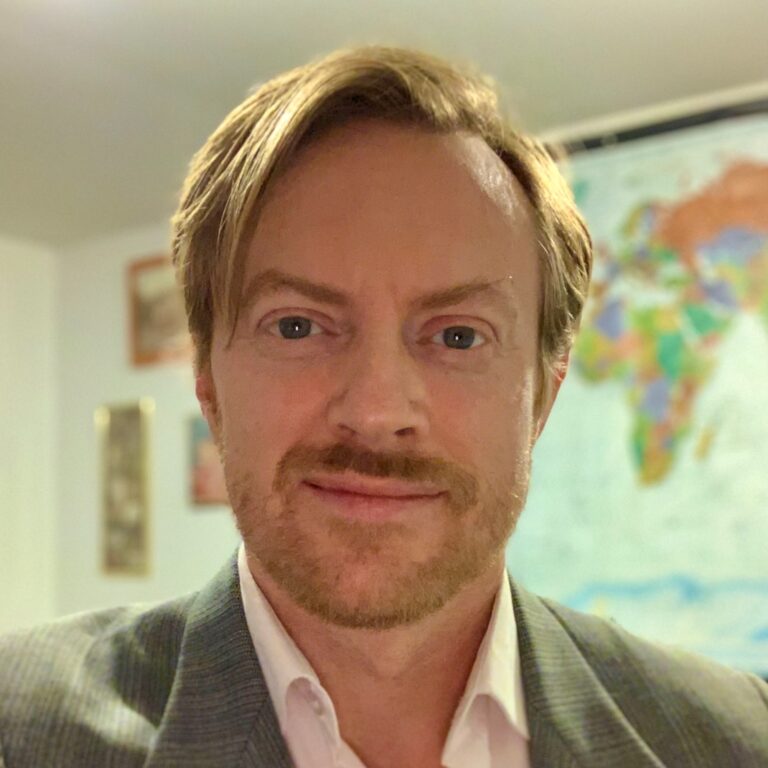 Manager, Learning and Knowledge Solutions
Born and raised in Hamilton Ontario, Eamon Leonard set off at the first opportunity to explore the world. His thirst for new experiences, adventure and meeting fascinating people led him across the globe, first as a teacher, and then in global event management with Cirque du Soleil, the World Expo, and the Olympics, before returning to settle in Montreal, Canada where his focus turned to technology, business and e-commerce. Functional in Chinese Mandarin, Spanish, Portuguese, French, and English, Eamon's gift for languages is driven by an intense curiosity about people and culture, and this curiosity has sparked a compassion for others that drives his work in Diversity and Inclusion.
Eamon earned an MBA in Global Business from Université Laval, a BA in Communications from McMaster University, a Business Performance Coach certification from Canada Coach Academy, and a collection of certificates from language schools around the globe.
To Eamon, bliss is found in nature, walking and talking with the people he loves.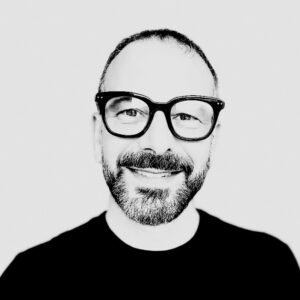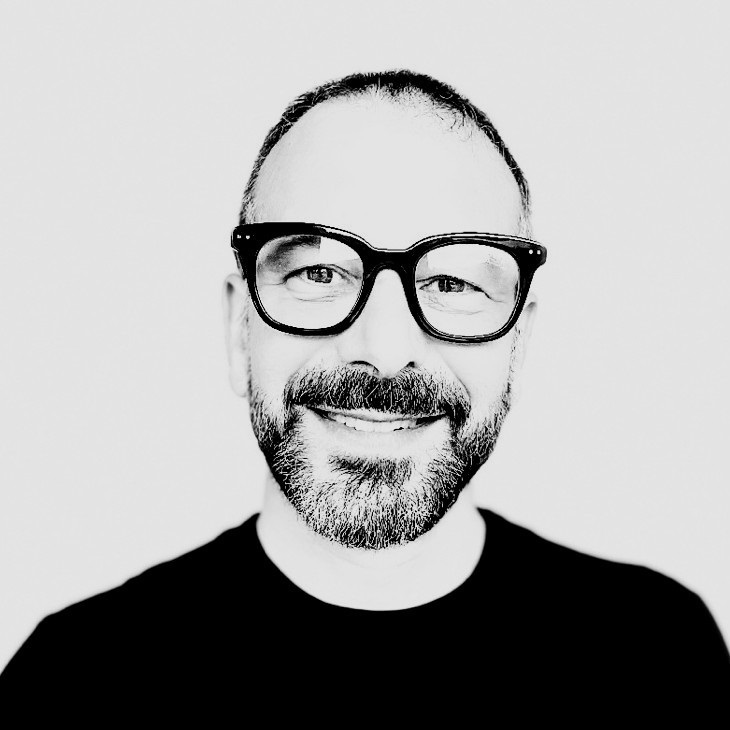 Adjunct Professor of Organizational Studies
Schulich ExecEd, Schulich School of Business at York University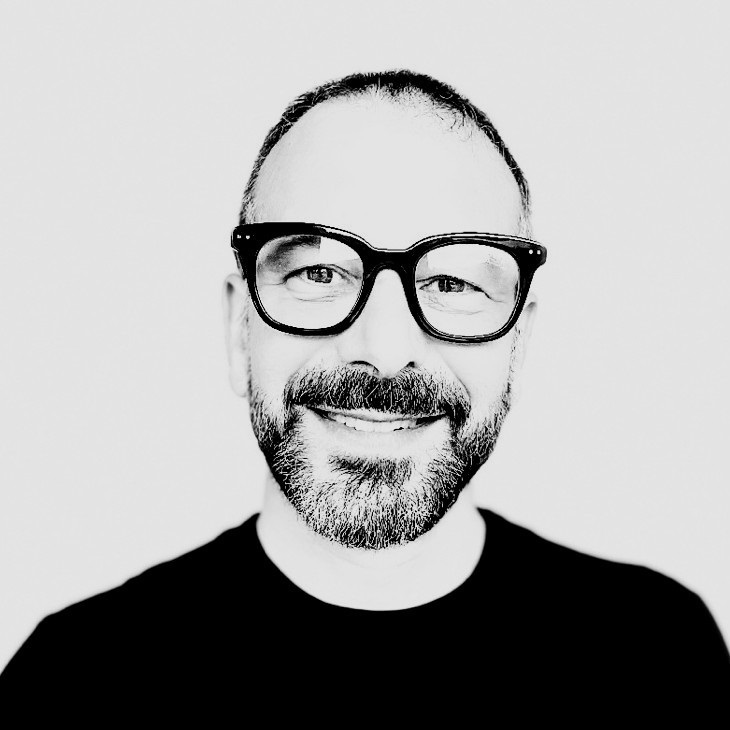 Adjunct Professor of Organizational Studies
Stephen specializes in teaching leaders and management professionals about various aspects of interpersonal communication, management skills and leadership development in the workplace. His extensive education experience includes online and live education.
He is an award winning, Adjunct Professor of Organizational Studies at the Schulich School of Business at York University since 2000, where he teaches Organizational Behaviour, Team Development, Human Resource Management and Leadership in the BBA, MBA, Masters of Marketing, Masters of Management and Masters of Artificial Intelligence programs. Stephen has worked with groups and individuals across a broad range of industries Stephen's casual and affable delivery style immediately puts his participants at ease and sets a unique interactive and engaging tone which has made him a sought after and repeat speaker, educator and coach for numerous organizations across Canada. His style is authentic, provocative, humorous and fun. He holds an M.A. and an Honours B.A. in Psychology.
Additionally, Stephen Friedman is a skilled and recognized executive coach, facilitator and educator of leadership and management skills development, team development, organizational learning and human resource management for numerous organizations and individuals. His experience with in this area spans over 25 years.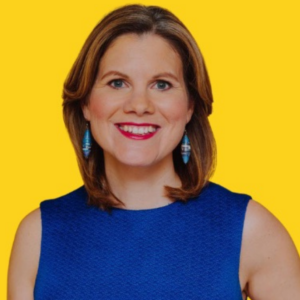 Inclusive HR Marketer & Educator
Bee Happy HR & Marketing Co.
Inclusive HR Marketer & Educator
Leigh Mitchell is an inclusive, innovative HR Strategist and Marketing Professor at the University of Guelph Humber and York University. Leigh is committed to equality and belonging in workplaces and founded Bee Happy HR & Marketing Co. to improve diversity and inclusion results within organizations committed to making a difference but unsure where to start. Bee Happy HR is a full-service brand management and diversity-driven HR company.
She supports professionals, business owners, busy recruiters & HR departments to provide a variety of diversity coaching, HR, and business branding services with a certified team of experts in her Bee Happy HR Hive. Leigh is proud to be building Canada's leading diverse Human Resource and Brand Management Organization focused on employer and business branding, position promotion, recruiting, and retaining diverse talent for your workplace.
Leigh is also the founder of Women in Biz Network; where she produces Time to Thrive Podcast, curates mentorship initiatives, promotes Women in Biz Network's diversity-driven career board, and delivers skill-building events to a variety of audiences.
Connect with Leigh on Linkedin and across social media channels via @womenbiznetwork.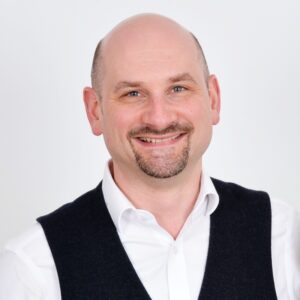 McDonald's Restaurants of Canada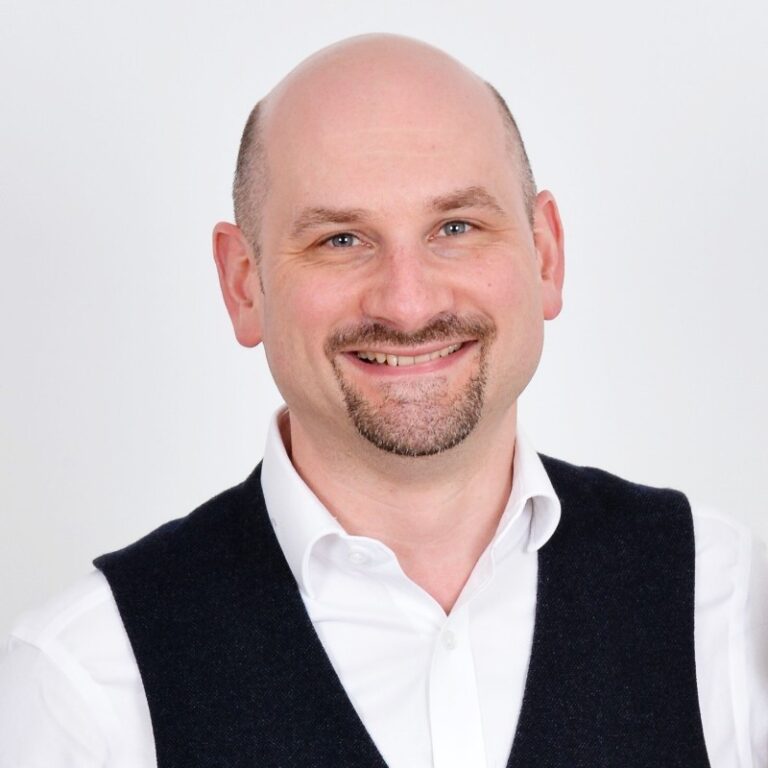 Alex Snelling joined McDonald's Restaurants of Canada as Chief People Officer (CPO) in 2022. As CPO, Alex works with leaders from across the Canadian business, including our independent franchisees, to ensure we keep people at the heart of everything we do. He develops and implements holistic strategies that uphold a safe, flexible and inclusive workplace for everyone, accelerate growth and deliver on McDonald's purpose to feed and foster communities from coast to coast to coast.
Alex brings more than 15 years of human resources and talent management experience to the role, including four years in his most recent positions with the McDonald's Corporation.
From his previous People Lead role in the brand's London, U.K. office Alex lead the HR agenda across 23 markets in Eastern and Central Europe. Previous to this he led talent development and acquisition initiatives across all McDonald's international markets outside the U.S.
Alex's efforts in McDonald's Global Talent Centre of Excellence has broadened the organization's vibrant, people-first culture and embodies the company's belief in making a bigger impact by working together. By aligning processes and training in areas like succession planning, talent review, performance management and culture development across markets, he has helped set a new global standard for the McDonald's business. A deep understanding of McDonald's values continues to drive Alex's objective to build on the brand's universal culture of continuous learning, growth and innovation, which he brings to the Canadian business.
Before joining McDonald's Corporation in 2018 Alex was Human Resources Director for major retailers and consumer brands like Cath Kidston, The Body Shop and L'Oréal across several talent management, learning & recruitment roles. Before his business career Alex studied History at Fitzwilliam College, Cambridge University.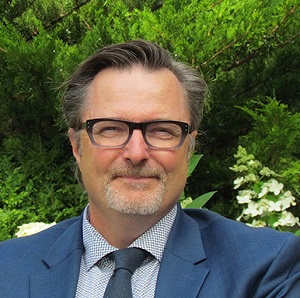 Senior Retail Advisor, Retail Council of Canada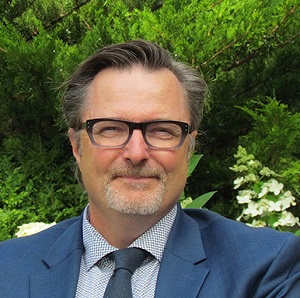 Senior Retail Advisor, Retail Council of Canada
Michael is the Founder & President of M.E. LeBlanc & Company Inc and a Senior Advisor to Retail Council of Canada as part of his advisory and consulting practice. He brings 25+ years of brand/retail/marketing & eCommerce leadership experience and has been on the front lines of retail industry change for his entire career. He has delivered keynotes, hosted fire-side discussions with C-level executives and participated on thought leadership panels worldwide. Michael was recently added for the second year to ReThink Retail's prestigious Top 100 Global Retail Influencers list.
Kevin Graff is the President of Graff Retail, based in Toronto, Ontario. Since 1988, Graff Retail has specialized in working with retailers around the globe to increase their revenue through improved staff performance.
Kevin is widely respected as one of North America's best retail speakers and trainers and was recently chosen as one of the Top 50 Retail Influencers. His principle belief is that retailers are losing too many sales each day in their stores that they should be capturing. Kevin's approach to store operations and his intense focus on real, bottom-line issues continually produce outstanding results.
Kevin is also the creator of Graff Retail TV, the retail community's leading source of online sales and management training. Since being launched in 2008, Graff Retail TV has provided thousands of sales associates and store management teams with the skills they need to succeed.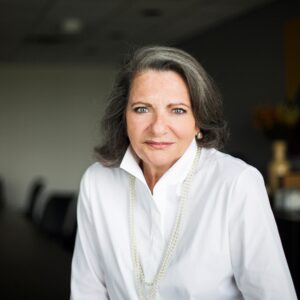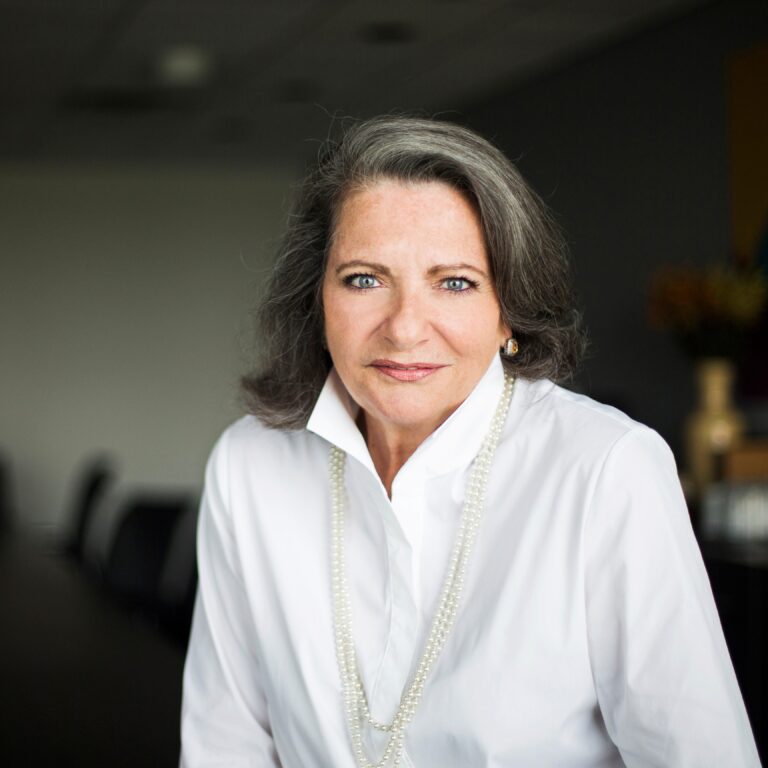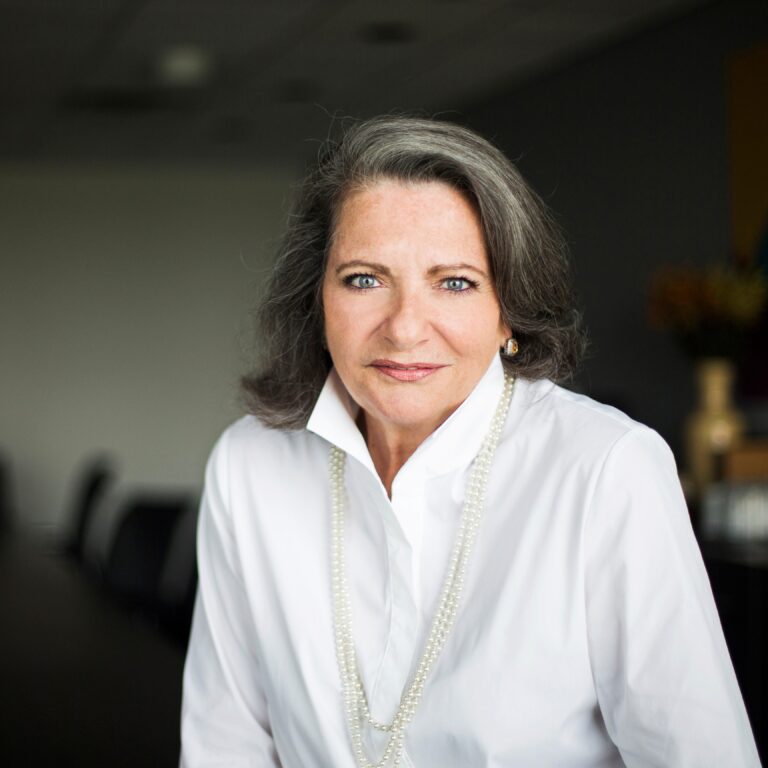 Diane J. Brisebois, CAE, is the President and Chief Executive Officer of Retail Council of Canada (RCC). She oversees the largest retail association in Canada serving over 45,000 retail establishments including independent merchants, chain stores, mass merchants, big box and online retailers. RCC's membership covers all segments of the retail market including general merchandise, grocery and pharmacy.
Diane joined RCC as its President and CEO in January 1995. Diane has held CEO positions in the not-for-profit sector representing various industries for the past 35 years.
Diane has and continues to serve on a variety of Boards across North America.
Ms. Brisebois is Immediate Past Chair of the Fair Factory Clearinghouse (FFC), an organization established to enable collaboration between vendors and retailers in assessing and improving workplace conditions globally.
Ms. Brisebois is also the Immediate Past Chair and a member of the Executive Committee of the Forum of International Retail Association Executives (FIRAE) which represents retail associations from more than 30 countries brought together to collaborate on issues affecting the retail sector globally.
Ms. Brisebois also served for many years on the Board of Covenant House Toronto, on the Board and as Chairman of the Traffic Injury Research Foundation and on the Board and as Chairman of the Canadian Society of Association Executives.
She currently serves on:
The Ted Rogers School of Retail Management Advisory Council
The Advisory Board of the University of Alberta's School of Retailing
The Board of the Toronto Region Board of Trade, and
The Board of Stewardship Ontario (Ontario Blue Box Program)
Ms. Brisebois is a native of Montreal, Quebec and now resides in Toronto, Ontario.
This event has been approved for 5.5 Continuing Professional Development (CPD) hours under Category A of the Continuing Professional Development (CPD) Log of the Human Resource Professionals Association (HRPA).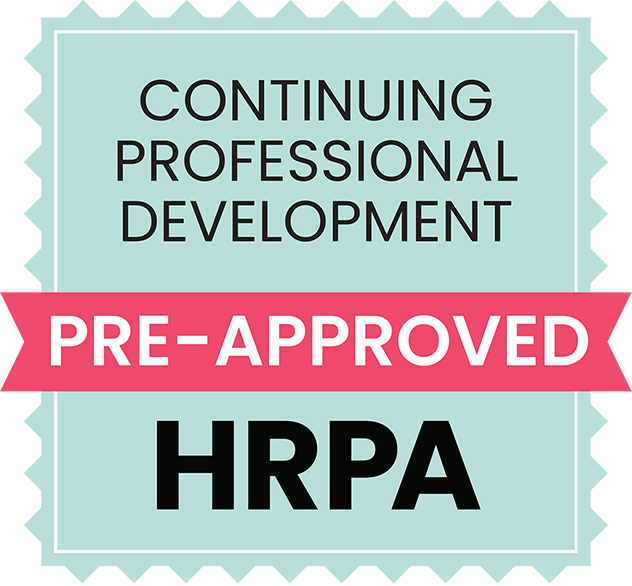 Designed by HR retailers for HR retailers, this event will explore:
Navigating the new talent market
Igniting employee engagement
Fostering belonging in the workplace
Prioritizing potential and internal mobility
International Centre, Mississauga ON
RCC Human Resources Advisory Committee
The RCC HR Advisory Committee, comprised of retail human resources leaders, discuss practices and procedures and have been instrumental in shaping this conference.  They have recommend the topics, speakers, and trends that will be covered at the RCC Human Resources Conference 2023.