Retail Human Resources Conference
April 20, 2023 | International Centre, Mississauga ON
Immerse yourself in a full day of inspirational speakers and talent leaders who will share the inside track on how they're putting talent first at their organizations.
Designed by HR retailers for HR retailers, this event will explore:
Navigating the new talent market
Igniting employee engagement
Fostering belonging in the workplace
Prioritizing potential and internal mobility
RCC Human Resources Advisory Committee
The RCC HR Advisory Committee, comprised of retail human resources leaders, discuss practices and procedures and have been instrumental in shaping this conference.  They have recommend the topics, speakers, and trends that will be covered at the RCC Human Resources Conference 2023.
2022 Retail Human Resources Conference Speakers
Tanja Fratangeli is Head of People & Culture for IKEA Canada, leading all aspects of IKEA People and Culture practices, policies, processes, linked to all co-workers in the country. IKEA is known for hiring on values, which builds on being inclusive, open and honest culture; Tanja embodies this in her day-to-day role. Tanja brings a wealth of knowledge from her 25 years in the Human Resource industry, where she has led significant change management, organizational and compensation initiatives. She is well known for her curious, collaborative and pragmatic leadership approach, with a passion for home furnishing.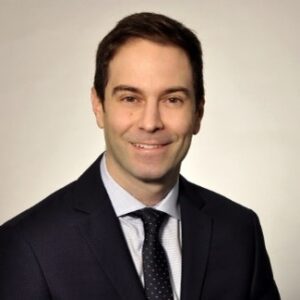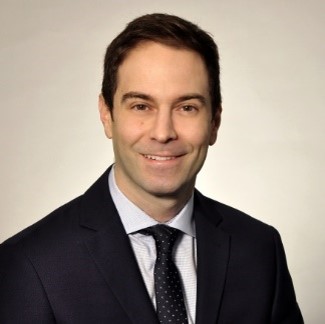 Client Relationship Manager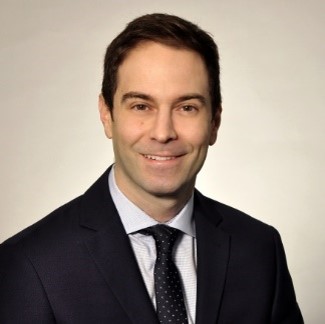 Client Relationship Manager
Michael is responsible for Mercer's service delivery on a variety of strategic accounts, ensuring proactive support that links the organizations talent management strategy to its business objectives. Michael's overall focus is to drive a compelling Employee Value Proposition that supports the attraction & retention goals for each one of his clients.
Michael previously worked for a large Canadian Insurance company as a Financial Advisor. Over the last 13 years at Mercer he's worked with organizations to optimize talent and realize cost efficiencies. Michael's technical knowledge extends to managing benefit plans, as well as strategic involvement with HR management, broad based and sales compensation plans, and pension design engagements.
More recently Michael has been supporting clients evolve their HR function through Digital HR delivery, and using technology to gather insights on employee engagement.
Michael holds a B.A. with a major in economics, and has completed the Group Benefits Associate (GBA) designation along with being Life licensed.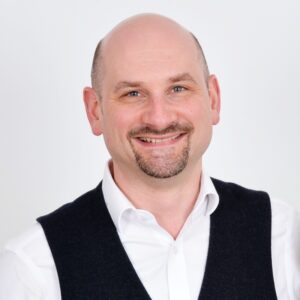 McDonald's Restaurants of Canada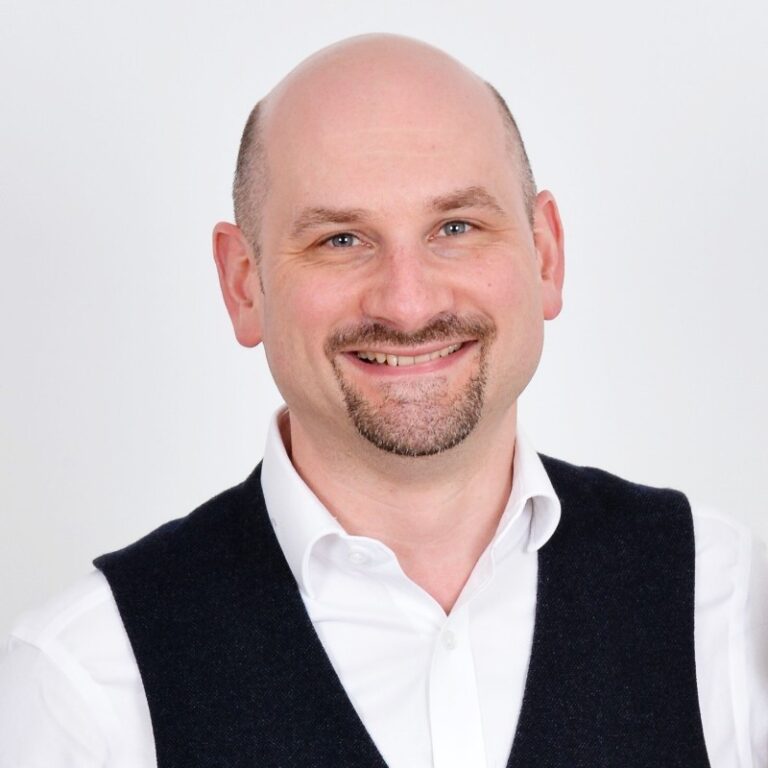 Alex Snelling joined McDonald's Restaurants of Canada as Chief People Officer (CPO) in 2022. As CPO, Alex works with leaders from across the Canadian business, including our independent franchisees, to ensure we keep people at the heart of everything we do. He develops and implements holistic strategies that uphold a safe, flexible and inclusive workplace for everyone, accelerate growth and deliver on McDonald's purpose to feed and foster communities from coast to coast to coast.
Alex brings more than 15 years of human resources and talent management experience to the role, including four years in his most recent positions with the McDonald's Corporation.
From his previous People Lead role in the brand's London, U.K. office Alex lead the HR agenda across 23 markets in Eastern and Central Europe. Previous to this he led talent development and acquisition initiatives across all McDonald's international markets outside the U.S.
Alex's efforts in McDonald's Global Talent Centre of Excellence has broadened the organization's vibrant, people-first culture and embodies the company's belief in making a bigger impact by working together. By aligning processes and training in areas like succession planning, talent review, performance management and culture development across markets, he has helped set a new global standard for the McDonald's business. A deep understanding of McDonald's values continues to drive Alex's objective to build on the brand's universal culture of continuous learning, growth and innovation, which he brings to the Canadian business.
Before joining McDonald's Corporation in 2018 Alex was Human Resources Director for major retailers and consumer brands like Cath Kidston, The Body Shop and L'Oréal across several talent management, learning & recruitment roles. Before his business career Alex studied History at Fitzwilliam College, Cambridge University.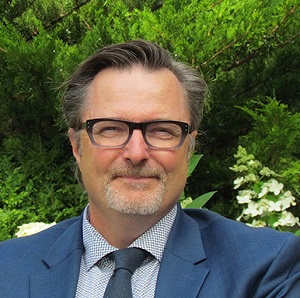 Senior Retail Advisor, Retail Council of Canada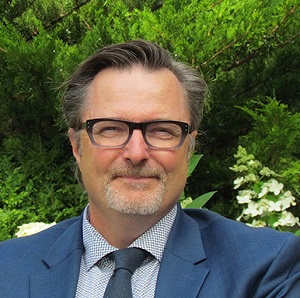 Senior Retail Advisor, Retail Council of Canada
Michael is the Founder & President of M.E. LeBlanc & Company Inc and a Senior Advisor to Retail Council of Canada as part of his advisory and consulting practice. He brings 25+ years of brand/retail/marketing & eCommerce leadership experience and has been on the front lines of retail industry change for his entire career. He has delivered keynotes, hosted fire-side discussions with C-level executives and participated on thought leadership panels worldwide. Michael was recently added for the second year to ReThink Retail's prestigious Top 100 Global Retail Influencers list.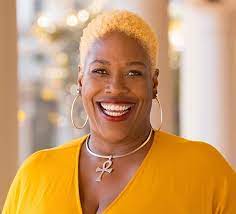 Transformational Leader, Coach, Educator, & Speaker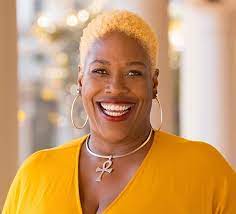 Transformational Leader, Coach, Educator, & Speaker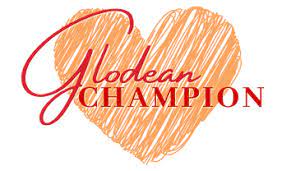 Glodean Champion is a Transformational Leader who specializes in personal growth, leadership development, and diversity, equity & inclusion (DEI). She works with individuals and organizations to get to the root cause of culturally based challenges by transforming beliefs, behaviors, and assumptions. Glodean's unique approach to this centuries-old endeavor is rooted in the practice of engaging with people's core emotions, cultural competencies, and situational and self-awareness through coaching, training, and workshops. She believes in meeting people "where they are" and leading them where they want (or, possibly, need) to be.
Glodean draws on her extensive background in education, communication, leadership, and process improvement to strengthen teams and organizations. She partners with companies to advise on strategy, leadership development, and create a business case for change that is designed and implemented from the bottom up to ensure adoption. She also offers one-on-one and small-group coaching for leadership and managers on how best to support and serve people of color, either as employees or customers/clients. Glodean strongly believes in the "teach a man to fish" philosophy so that individuals and organizations can continue learning and growing long after her engagement is over.
Glodean also speaks professionally on issues relating to diversity and inclusion. She is exceptionally engaging, funny and passionate, and pulls from her upbringing and the influence of her mother — her first authentic leader – to create stories that connect with her audience. Her approach to delicate subjects is with honesty, authenticity, and vulnerability and she is a master at challenging and captivating audiences of all kinds in a way that forces them to take pause and listen from the heart, something she believes we need more of if we want to make the world a better place.
Tanja Fratangeli is Head of People & Culture for IKEA Canada, leading all aspects of IKEA People and Culture practices, policies, processes, linked to all co-workers in the country. IKEA is known for hiring on values, which builds on being inclusive, open and honest culture; Tanja embodies this in her day-to-day role. Tanja brings a wealth of knowledge from her 25 years in the Human Resource industry, where she has led significant change management, organizational and compensation initiatives. She is well known for her curious, collaborative and pragmatic leadership approach, with a passion for home furnishing.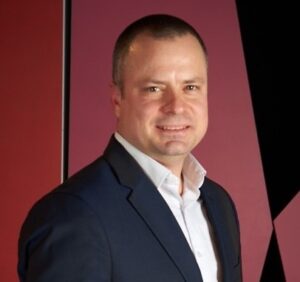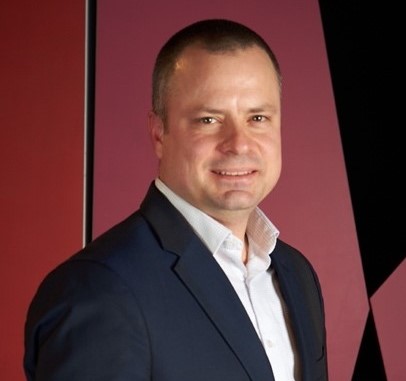 JAK's Beer Wine & Spirits
Tim's energetic style of speaking will leave your team inspired and equipped with the tools to 'Dream Audaciously – Serve Generously – and Grow Purposefully.'
Tim is a Certified Coach, Speaker & Trainer with the John Maxwell Team, a Certified Facilitator and Trainer with the Extreme Leadership Institute, a Partner and Consultant with Virtuous Leadership LLC, a Forum Chair with MacKay CEO Forums and a Partner & COO in JAK's Beer Wine & Spirits.
When Tim is not coaching in the board room, he can be found coaching soccer and football with South Delta United and the South Delta Rams; respectively. Tim and his wife, Stephanie, reside in Tsawwassen, BC; just outside of Vancouver with their six children.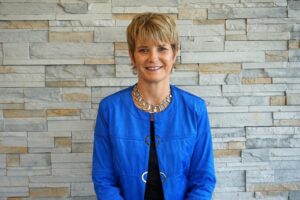 Chief Human Resources Officer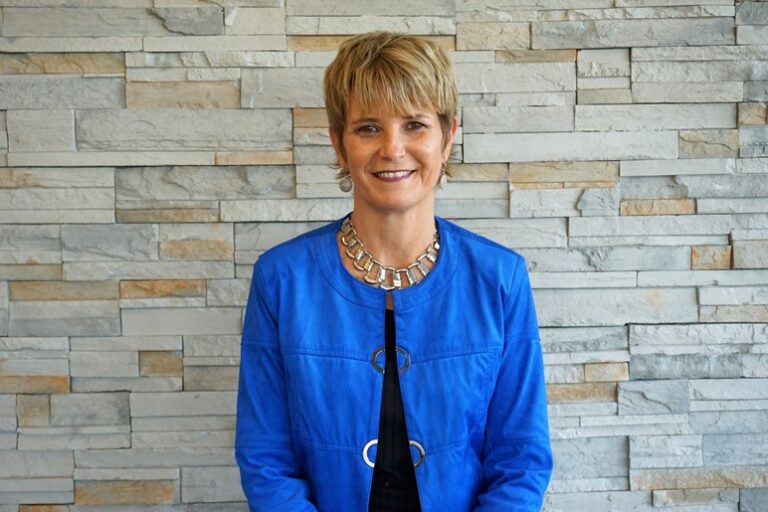 Chief Human Resources Officer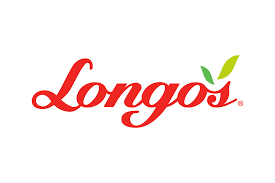 As the Chief Human Resources Officer at Longo's, Liz Volk is a people-focused leader who believes that an organization's results are achieved through highly engaged teams delivering on a clearly defined Guest strategy. She is dedicated to creating a robust corporate culture that promotes business growth and Guest loyalty by empowering and motivating Team Members to achieve their full potential and bring their best.
Liz, a CHRE, is seasoned HR professional with many years of experience, and during her last 15 years with Longo's, she has been instrumental in creating a long-term people strategy aligned with the company's strategic vision. She has also been responsible for leading many areas of the business including total rewards, talent acquisition, learning & development, internal communications, risk management, project management office and sustainability. In 2014, she embarked on a year-long assignment in Store Operations to fully understand and experience the business from both a Guest and Team Member perspective. Most recently, she has been pivotal in creating and co-chairing a Diversity, Equity, and Inclusion Council. The council is responsible for providing a safe and inclusive environment, where diversity is valued, equity is achieved, and everyone has a sense of belonging.
Longo's was started by Tommy, Joe and Gus Longo in 1956. Longo's currently has 36 stores, with more on the horizon, and an e-commerce grocery delivery service called Grocery Gateway. Longo's is under the Empire Company Limited umbrella, and remains a family-operated grocery retail business committed to creating meaningful and long-lasting relationships with Guests underpinned by the guiding principle: we will only serve to others what we can confidently serve to our families.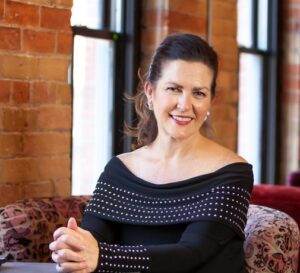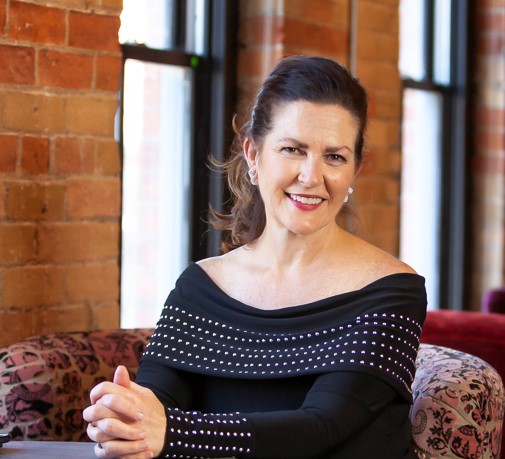 Vicki Bradley & Company and WIL Empowered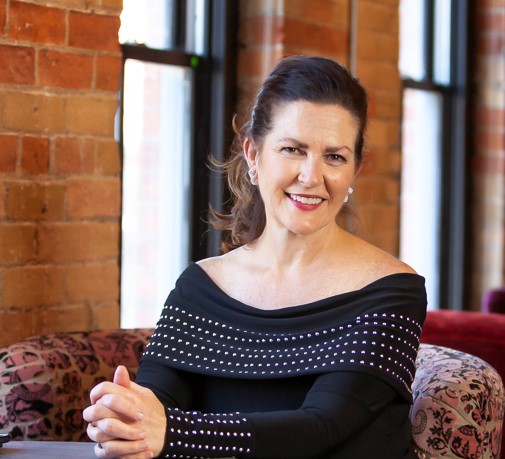 Conscious Leaders are incredibly aware of themselves, others, and the influence they have on situations, events, and people. I support people in being highly responsive verses reactive in the life that they lead to ensure they bring their full and authentic self to the world.
I am the Founder and CEO of Vicki Bradley & Company and WIL Empowered, a Professional Certified Coach (PCC), Energy Leadership Index Assessment Master Practitioner (ELI-MP), Certified in Conversational Intelligence (CIQ), and Emotional Intelligence (EQi 2.0).
What stands me apart from most coaches is that I am a seasoned Executive with 25+ years' experience in leading high performing teams in the retail industry across North America. I've held progressive roles with iconic retailers which include: President of the Bombay Furniture Company in Canada while simultaneously leading the store organization as VP Sales and Operations for Bombay US, SVP of Sales and Operations with Marks and Spencer's, VP of Sales and Operations with luxury retailer Holt Renfrew (Hr2) and held progressive roles within the Woolworth Organization across North America. I sat on the Board of Directors for the Retail Council of Canada, Party Packagers, and OSI tile.
My passion has always been with supporting and stretching individuals beyond what they believe themselves capable of, creating environments that are co-creative for learning, and supporting others to see their greatness. I became a coach so that I could have an impact on more individuals in this world but especially women.
Are you ready to step into your greatness?
Longo Brothers Fruit Markets Inc.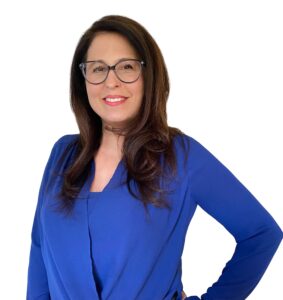 Director, Learning Strategy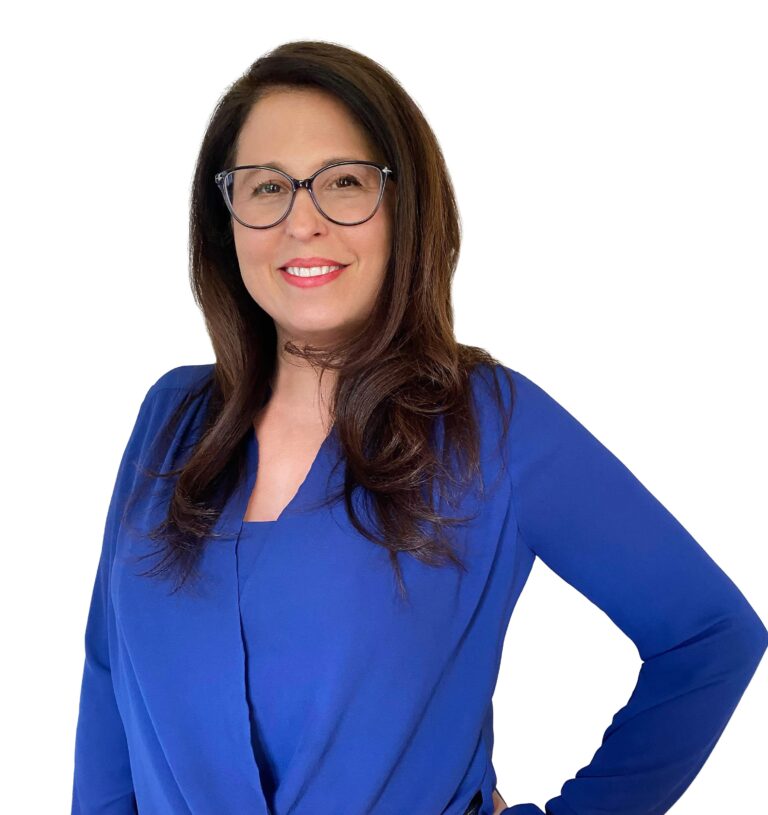 Director, Learning Strategy
Lyne Auclair is an accomplished professional and transformational leader adept at mobilizing and motivating teams. She is on a mission to empower team members to reach their career goals through purposeful, continuous, inclusive and collaborative learning.
With close to two decades of experience in the Organizational Development field, Lyne has acquired deep experience and knowledge in learning, engagement, career management, leadership development and talent acquisition.
As the Director of Learning, Lyne leads Bell's learning strategy. She is accountable for enterprise compliance training, leadership development as well as Bell U, Bell's virtual University. Bell U was launched in 2020 under her leadership and has resulted in reskilling hundreds of team members in digital areas including Artificial Intelligence, Software Development, Cybersecurity, Cloud and Business Intelligence.
Lyne holds a bachelor's degree in Psychology with a specialty in work psychology from the University of Québec in Montréal (UQAM) as well as a bachelor's in Science from the University of Montreal. She is also an active member of the cyber security council at Bell.
Celebrating over 25 years at Bell, she can attest first hand to the immense career development opportunities this company offers when one has the courage to seize them!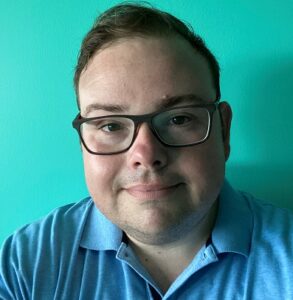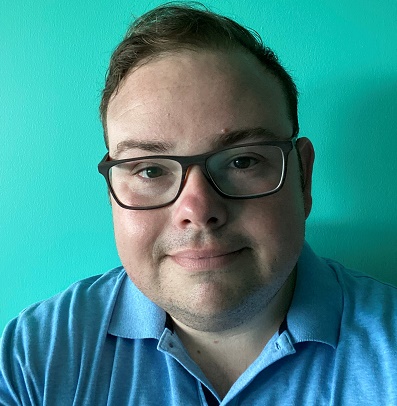 Director, Human Resources – Residential Services, Mobility, The Source & Brand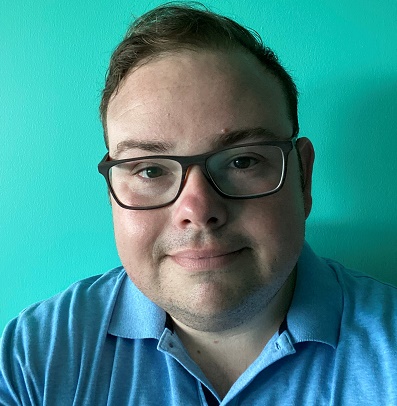 Director, Human Resources – Residential Services, Mobility, The Source & Brand
Jackie is Lead Recruiter and one of the founding partners at JRoss Retail Recruiters, Canada's leading recruiting agency specializing exclusively in retail, with offices in Vancouver, Calgary, Toronto and Montreal.
Jackie first built a highly successful career as a hands on operator with leading retailers across Canada. She then leveraged that experience to personally recruit hundreds of retail professionals. Since starting JRoss Retail Recruiters in 2002 with Rob Fisher, she's led a cross country team to successfully recruit thousands more, from the Store Manager to the CEO level.
With her hands on experience as both a retailer, and as a recruiter leading a team of top performing retail recruiters working with leading brands from the executive to field operations levels, Jackie is uniquely positioned to understand the challenges and opportunities involved in recruiting in our "new normal".
Ryan has spent the last four years at KOHO. He sits on the leadership team and runs the company's Partnerships and Business Development efforts. Prior to that, Ryan worked at Mastercard, advising both bank and retail clients across North America on their strategic priorities. He obtained his Honours Business Administration degree from the Richard Ivey School of Business and also holds a law degree from Western University.
Kevin Graff is the President of Graff Retail, based in Toronto, Ontario. Since 1988, Graff Retail has specialized in working with retailers around the globe to increase their revenue through improved staff performance.
Kevin is widely respected as one of North America's best retail speakers and trainers and was recently chosen as one of the Top 50 Retail Influencers. His principle belief is that retailers are losing too many sales each day in their stores that they should be capturing. Kevin's approach to store operations and his intense focus on real, bottom-line issues continually produce outstanding results.
Kevin is also the creator of Graff Retail TV, the retail community's leading source of online sales and management training. Since being launched in 2008, Graff Retail TV has provided thousands of sales associates and store management teams with the skills they need to succeed.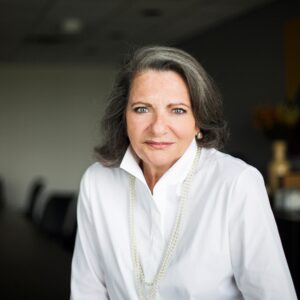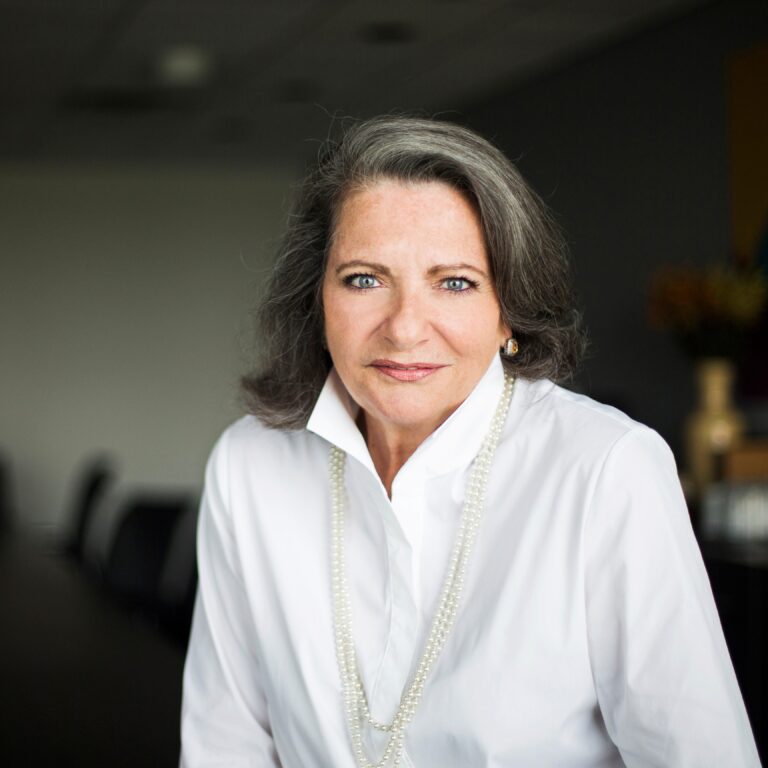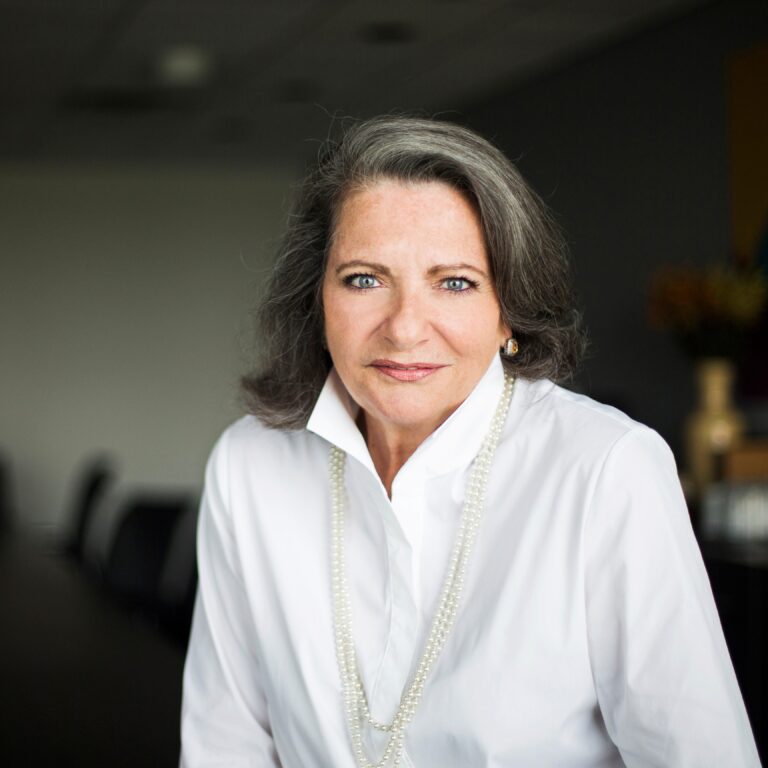 Diane J. Brisebois, CAE, is the President and Chief Executive Officer of Retail Council of Canada (RCC). She oversees the largest retail association in Canada serving over 45,000 retail establishments including independent merchants, chain stores, mass merchants, big box and online retailers. RCC's membership covers all segments of the retail market including general merchandise, grocery and pharmacy.
Diane joined RCC as its President and CEO in January 1995. Diane has held CEO positions in the not-for-profit sector representing various industries for the past 35 years.
Diane has and continues to serve on a variety of Boards across North America.
Ms. Brisebois is Immediate Past Chair of the Fair Factory Clearinghouse (FFC), an organization established to enable collaboration between vendors and retailers in assessing and improving workplace conditions globally.
Ms. Brisebois is also the Immediate Past Chair and a member of the Executive Committee of the Forum of International Retail Association Executives (FIRAE) which represents retail associations from more than 30 countries brought together to collaborate on issues affecting the retail sector globally.
Ms. Brisebois also served for many years on the Board of Covenant House Toronto, on the Board and as Chairman of the Traffic Injury Research Foundation and on the Board and as Chairman of the Canadian Society of Association Executives.
She currently serves on:
The Ted Rogers School of Retail Management Advisory Council
The Advisory Board of the University of Alberta's School of Retailing
The Board of the Toronto Region Board of Trade, and
The Board of Stewardship Ontario (Ontario Blue Box Program)
Ms. Brisebois is a native of Montreal, Quebec and now resides in Toronto, Ontario.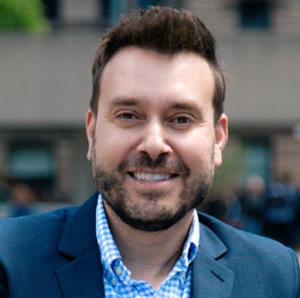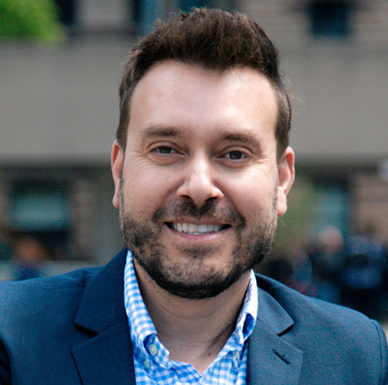 Vice-President, Membership Relations and Services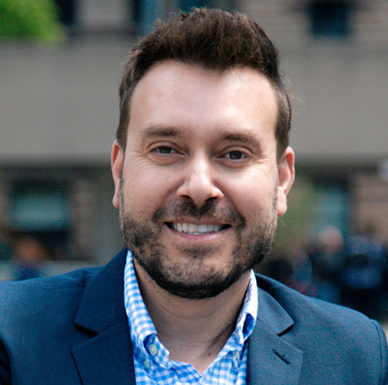 Vice-President, Membership Relations and Services

Santo Ligotti is the VP of Member Services and Marketing at Retail Council of Canada and brings over 20 years of experience of marketing leadership. Santo began his career in data sciences and progressed to lead B2B/B2C marketing teams across financial, technology and payments industries including companies such as TD Canada Trust, Rogers Communications, CIBC, Moneris and JPMorgan Chase.
In addition, Santo is the VP, Communications for the American Marketing Association, Toronto Chapter and teaches part time at George Brown College. Santo holds an undergraduate degree in statistics from McMaster University, a master's in information science from the University of Western Ontario and an MBA from York University
Santo's role at RCC focuses on the member journey through all the RCC's important touchpoints and channels.
International Centre, Mississauga ON